Chef Salad: A Good Thing
June 27, 2012
We've been trying to avoid "white foods" here lately. A dish that satisfies the Paleo notions is a Chef Salad. --Veggies, cheeses, meats, eggs, dressing. An explosion of flavor!

I've basically been enjoying bits'pieces'n'scraps cuisine lately. Charcuterie qualifies. And the Persian Breakfast -- and other Arab food. Indian, too, likely. This kind of food has pieces of bread as carriers not as mainstays, plus dips, veggies and all kinds of flavors -- usually sweets and sours on the same plate.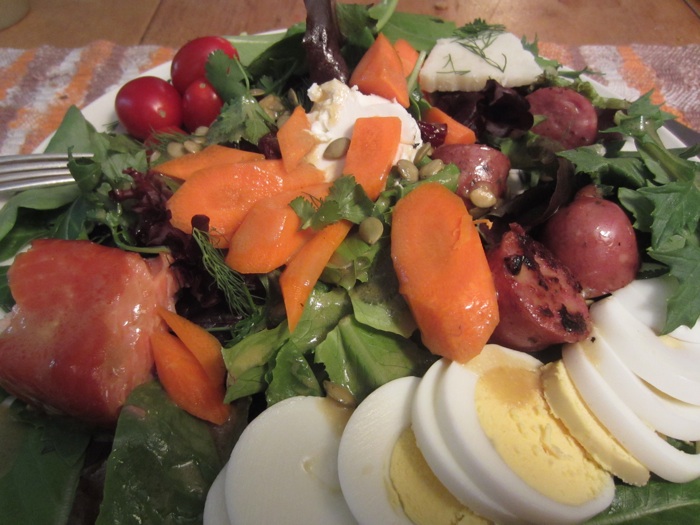 Mmmmm... and it takes a long time to eat. Add a little white wine, maybe...
Related Articles & Good Stuff
Views From a Wider Range of OYB