Vacation Fun: Daily Sketching!
April 10, 2011
Vacation fun? ...A daily sketching session.

For our Spring Break we went to Ann Arbor. Every day we went to the University of Michigan Natural History Museum for an hour of creative action.

All it takes is paper, pencil, pastels, pens and such. And willingness. Who knows where it'll go!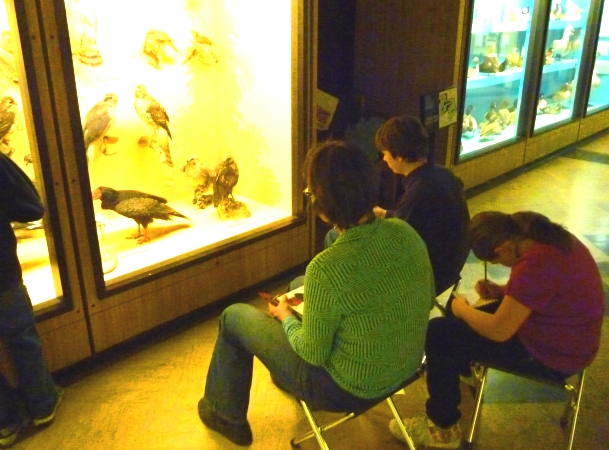 Sketching in the museum.
Related Articles & Good Stuff
Views From a Wider Range of OYB